A dedication to learning
Our vision is to deliver World Class learning to all students
The purpose of the school is to be a learning community where young people and adults share the search for developing self, knowledge, truth and pursuit of excellence.
Our school motto is 'make everyday Count' and this reflects the ethos of our school.
At Batchwood, we believe:
that every child can succeed in life if challenged and inspired appropriately
in a strong, personalised curriculum that caters for the individual needs of all our students
in a comprehensive support programme that helps develop students emotional resilience and self-esteem
that every Batchwood student should develop as individuals with the necessary skills to be successful in adult life
that unrecognised talent lies latent in all of us
in you, not only as you are, but also what you might become
you can achieve even more than you hoped to achieve
all students should be able to experience the excitement of learning, growing, developing and euphoria
Our values are to:
Have Consideration for ...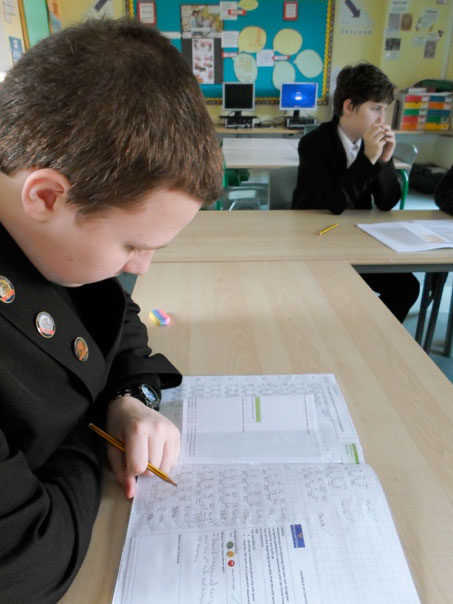 learning and achievement
each other: valuing different views, beliefs and cultures
our community: supporting activities and presenting a positive image of the school
the environment: keeping it clean and tidy and fit for learning
the school rules and regulations
Take Responsibility for ...
making significant progress and being a successful learner
setting high standards of behaviour, conduct, appearance and attitude
being independent learners and leaders, taking initiative and supporting others
meeting the challenges of the future and being confident in all that you do
making a positive contribution to society
Develop Relationships which ...
are strong between each other in and out of school
allow you to lead safe and healthy lives and look after the wellbeing of each other
help you think creatively and rationally and be enthusiastic about learning
help you know and value other people
We believe in developing students' capacity to learn so that they become more and more independent as they progress through the school. Students who understand how they learn and are engaged by subjects, achieve high levels of success. This principle underpins our teaching and learning across all subjects. We also believe that students learn more powerfully when they have the opportunity to deliver learning themselves and student participation in lessons is a regular feature of our work.
Staff at Batchwood incorporate a wide range of learning styles into their teaching and undertake regular training to ensure they consistently deliver lessons of the very highest standard. Extensive use of new technologies is used to enhance learning and we continue to make significant investment in ICT to deliver a curriculum that is exciting and relevant to young people. Most importantly, the strength of relationships between students and staff allows everyone to succeed in their learning.